MORENA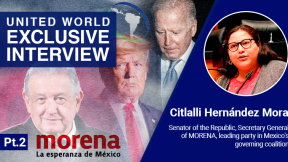 "Moment of new global reality enabling new external relations"
Second part of the interview with Citlalli Hernández Mora, Secretary General of Mexico's ruling MORENA party: relations with Biden, Latin America and the world.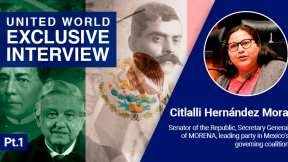 "Historic rupture "
Mexico's ruling party MORENA's Secretary General on the Fourth Transformation, the struggle against neoliberalism, energy reform and adversaries.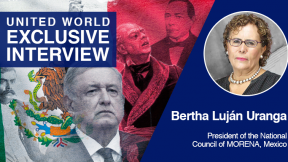 Mexico's 'Fourth Transformation'
Mexico's governing MORENA's President of the National Council describes the country's historic struggle.